Perhaps you have been thinking about taking up mixed martial arts. You just aren't quite sure it is right for you. It looks like a thrilling sport to be sure, but you feel a little intimidated because, quite honestly, you don't know if you are ready to join that way of life. And you know that you aren't at all prepared for what might happen.
You also worry that perhaps MMA training is just the latest fitness trend and gyms are offering it to cash in on its popularity. Never mind what others think or say, MMA training is definitely worth checking out. Taking lessons in mixed martial arts can and will be one of the most exciting things you can do with your life.
Evolution Muay Thai, your MMA training facility in New York, offers tips for beginning MMA training.
Do Your Research
If you are a true fan of MMA, then you must know just how much time and effort is put forth in the sport. Tour a few MMA gyms in your area to get a feel for how tough the workouts will be. Then sign up at Evolution Muay Thai, because this is the gym that most appeals to you, and prepare to work hard and have fun.
Are You Ready?
You also need to make sure that you are physically prepared to start MMA training. This does not mean that you need to be in fighting shape to train, but understand that even the warmups will be more difficult than typical workouts.
Pace Yourself
Once you start training, you will want to go all in right away. This is an understandable urge, but you can't learn everything all at once. If you push yourself too hard, you might wind up with an injury.
More Than Strength
MMA training is more than just training for strength and power, it also requires a lot of flexibility. It will help to stretch out before your training. You will soon discover that your stretching routine is the easiest part of your MMA training.
Eat Right
You can't expect successful training unless you are eating all of the right foods. Your diet should be high in protein, carbohydrates and fat.
Are You Having Fun?
During training, you have to ask yourself from time to time if you are having fun. You might start off having fun and then decide it is not for you. As long as you enjoy the training, you should continue.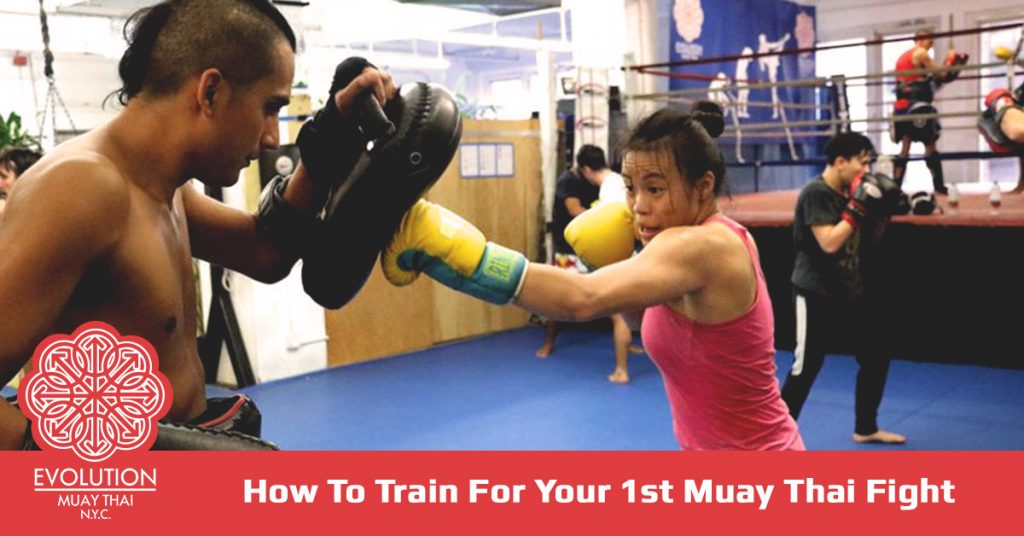 Be Patient
The results of all the hard training you do won't be evident right away, it is going to take some time for the results to show. So take your time and don't push yourself too hard or too far.
Hard work is good and all, but give your body a chance to rest as well. The training is rather intense so you need time to rest between sessions.
If you have any questions concerning MMA training, contact Evolution Muay Thai.